THE GIRLS:
All Ewe Lambs generally sell quickly. If you would like to be contacted whe they are available, please email us with your information.
.
Pricing for ewe lambs are as follows:
Registered - 50% Dorpoer / 50% Katahdin - $150
Registered - 75% Dorpoer / 25% Katahdin - $175 - $200
Registered - 87% Dorpoer / 13% Katahdin - $200 - $250
Registered - 93% Dorpoer / 7% Katahdin - $350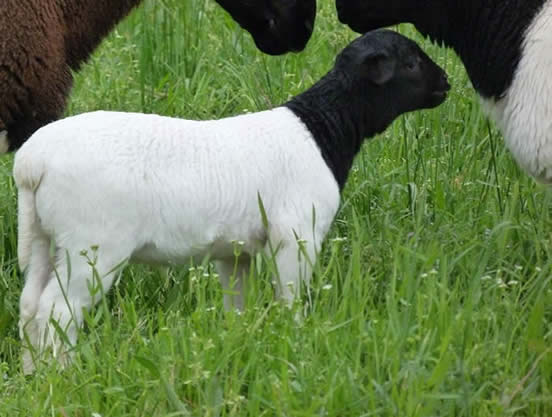 This lamb is two weeks old. She has been sold but there are more like her on the way!

THE BOYS:
If you would like additional pictures of any lambs or pics of the ewe. Please let us know & we will be happy to send them along with additional information about the rams bloodline.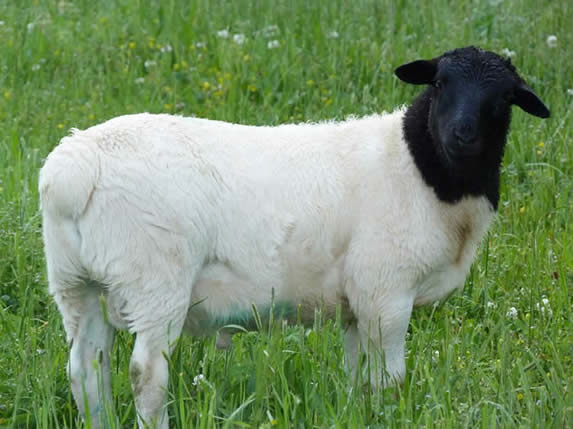 This purebred loamb will be a very nice herd sire. His number is 246. His price is $400.00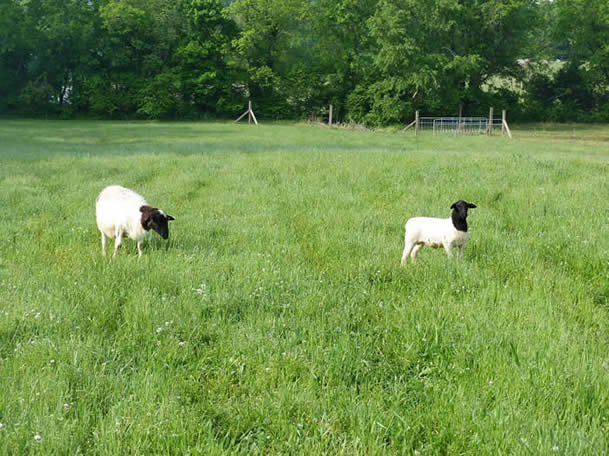 This is another very nice purebred lamb. He has not yet been tagged. He is also $400.00
We have other ram lambs available that are crossed with Katahdin. They vary in Dorper % from 75 - 88% with the balance being Katahdin. The range in price from $200 - $250.
We will be happy to send pics and further information if you are interested in
these very nice commercial ram lambs.
FOR THE TABLE
We were blessed with an abundance of nice rams AND a majority of lambs born were ewe lambs this yeaning.
There are only no wethers available at this time .